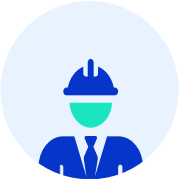 In-Store
Technician Services
We offer more than just phone support. With our technician services, you can get someone in your store to help you fix issues, set up new equipment, upgrade your network, and more.

Network setup
Our technicians can help you set up a network from scratch to ensure that you get top speeds, high reliability, and get the most out of your system.

Quick emergency response
Know your store is in good hands in case of emergencies. Our technicians can be at your store within 1 - 2 hours to help get your store back up and running.

General computer expertise
Our technicians know more than just POS. They can help solve general computer and server issues, clean up slow hard drives, and help get rid of malware and viruses.